It's been nearly four years since I co-lead my first night photography workshop with good friend Doug Chinnery; Secret London – Gaslights & Alleyways. An idea that I had, to share my particular love of night photography, coupled with some very unusual locations that didn't tick the 'mainstream box' became reality after I joined one of Doug's one-day workshops about making a business from photography. He liked the sound of my proposed idea and very kindly offered to 'puppy-walk' me through my first night…the rest, is history as they say.
So, after years of running workshops throughout the night it was time for Doug to hand over the mantel to Terry Gibbins and I and so Gilliatt+Gibbins was born. If you are interested, you can read Doug's 'Good-Night' blog HERE.
We'd love to know what you think so if you get a chance, please pop over and take a look…you'll find a warm welcome at Gilliatt+Gibbin. We thought it was about time that we created a dedicated space for our Workshops and Tours…we still have our own personal sites but it made sense to 'bite the bullet' so to speak and have a landing page for anyone interested in joining us on those tours to have everything to hand, in one place.
'Walk with Me' Commended in SLPOTY 2015
Really pleased that the medals are totting up nicely with more competition success! 'Walk with Me' did really well in the Urban Category in the recent Scottish Landscape Photographer of the Year 2015 competition.
December 2015
received some good news this morning from The Black & White Spider Awards 2015. My image Ascent won the Amateur Fine Art Category. Really chuffed! Thanks Spider Awards :)
WINNER, 1st Place - Outstanding Achievement in Fine Art Award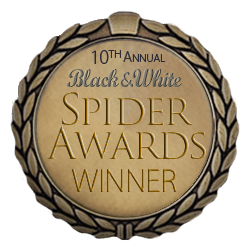 10TH ANNUAL BLACK AND WHITE SPIDER AWARDS HONORS PHOTOGRAPHER CHARLOTTE GILLIATT FROM THE UK. 03.12.2015 - Amateur photographer Charlotte Gilliatt of the United Kingdom was presented with the 10th Annual Black and White Spider Awards Winner 1st Place, Outstanding Achievement in the category of Fine Art at a prestigious Nomination & Winners PhotoShow webcast Saturday, November 21, 2015. The live online gala was attended by over 10,000 photography fans around the globe who logged on to watch the climax of the industry's most important event for black and white photography. 10th Annual Jury members included captains of the industry from Bonhams, Random House, Aeroplastics Contemporary, Stockholm City Museum, Annenberg Foundation, Leo Burnett, FTM Art Advisory and Fratelli Alinari who honored Spider Fellows with 505 coveted title awards in 31 categories. "It is an incredible achievement to be selected among the best from the 7,686 entries we received this year," said Basil O'Brien, the awards Creative Director. "Charlotte's "Ascent," an exceptional image entered in the Fine Art category, represents black and white photography at its finest, and we're pleased to present her with the title of Winner, 1st Place - Outstanding Achievement in Fine Art Award" Jury member Diane Ruggie from Velocebella agency added, "The gallery of winners and runners up has true stopping power." BLACK AND WHITE SPIDER AWARDS is the leading international award honoring excellence in black and white photography. This celebrated event shines a spotlight on the best professional and amateur photographers worldwide and honors the finest images with the highest achievements in black and white photography. www.thespiderawards.com
October 2015
VISION FIVE
I am pleased to announce that I will be exhibiting at the gallery@OXO again at the end of the month. This time round I will be showing a selection of my Urban work of four B&W night scenes and 'Capital' for the first time. I am extremely honoured to be one of five artists exhibiting jointly as 'Vision Five' together with Vanda Ralevska, Beata Moore, Sue Bishop and Linda Wevill. Please come an say 'Hello' if you are able to.....it would be lovely to see you. x
August 2015
Some very welcome news this month...Karluv Steps has come third in the Night Photography Category in the first edition of the Fine Art Photography Awards.
July 2015
Inside Artists Magazine...featured artist!
Really happy with the write up from 'Inside Artists' magazine
July 2015
Mistresses of Light Gallery@OXO 8th - 14th September 2015
I am delighted to showing a selection of my work at Gallery@OXO as part of 'Mistresses of `light' exhibition. For more information, please see my recent Blog post.
July 2015
Light & Land on the Mall....New Exhibition! 2nd - 10th August 2015
I am delighted to be one of the artists exhibiting at this year's landscape photography exhibition – this time entitled Light and Land on The Mall - which takes place from 2nd to 10th August at The Mall Galleries in London. Admission is free and our exhibition will span the Main Gallery, the North Gallery and the Threadneedle Space. Opening hours are 10am to 5pm each day.
The exhibition follows on from the very successful 'Year of the Print' in 2014 - artists were invited as past workshop participants to take part in an exhibition to really celebrate the concept of printing their images and not just viewing them on a screen.
Light and Land on The Mall celebrates the art of landscape photography and will showcase works from all around the world, this time with over 50 exhibitors. The exhibition is a fantastic opportunity to view some incredible landscape photography, and we are also running a series of talks by some of our expert leaders, as well as offering critique sessions.
July 2015
New Workshop Announced!
I am delighted to be able to confirm that after huge demand, I am now in a position to offer London Night Photography Workshops.
I am teaming up with renowned photographer and good friend Doug Chinnery to offer our 'Secret London, Gaslights and Alleyways' workshop. Please click on the Workshop tag on the left for more information.
April 2015
More competition Success!!
I am delighted to announce that I have had further competition success with ViewBug.
Another View was the Judge's Choice and overall winner of the 'Size matters' themed photography contest. I am now the owner of a shiny new entry level Canon DSLR. Many thanks to ViewBug and Canon, very much appreciated!
December 2014
Shop's Open!!
I'm pleased to announce that I have finally enabled my Shop on the website. Now you can purchase Prints from my SHOP PAGE safely and securely with easy to use options, making your buying experience a whole lot quicker and simpler. Of course, if you prefer to contact me with your requirements then please continue do so.
November 2014
Competition Success!!
I received some good news this month from the photo competition website; ViewBug. I'm over the moon that 'Bat House' won the People's Choice Award for 'Geometry in B&W Photo Contest'. Thank you very much OnOne Software for my excellent editing suite 8 prize.
December 2013
National Theatre, London.
I had a fabulous time at the official opening of the Take a View exhibition at the National Theatre on the Southbank. All the images that made the Landscape Photographer of the Year 2013 book were on display for all to see.
The exhibition runs until the 9th February and is well worth a visit. The images were also projected on the wall outside the theatre for maximum effect. A big Thank You to Paul Mellor for some fantastic images!
October 2013
Success in 'The Landscape Photographer of the Year 2013 Competition'!
Absolutely stunned and over the moon to hear two of the three images that were shortlisted, have made it to the 'Awards Book'. Not only that, but City Twilight was a winner and came runner up in the Urban Category, whilst Iconic received the Judges Commendation.
Both images will be displayed at the National Theatre, London between the 7th December 2013 and the 8th February 2014